V skladu z Microsoftovo politiko življenjskega cikla izdelka bo za Windows Server 2012 in Windows Server 2012 R2 zagotovljena podpora le še do 10. oktobra 2023. To seveda ne pomeni, da programske opreme po poteku podpore ne bo več mogoče uporabljati, le da Microsoft uporabnikom ni več dolžan zagotavljati podpore in da Windows Server 2012 ne bo več deležen novih posodobitev.
Veliko podjetij se bo odločilo, da Windows Server 2012 zamenjajo z novejšo izdajo programske opreme, da bi bila skladna z najnovejšimi varnostnimi politikami ter posodobila svoje IT okolje z novimi funkcijami in orodji. Če želi vaše podjetje sedanji Windows Server 2012 nadgraditi na novejšo različico, je zdaj pravi čas za načrtovanje prehoda in vseh potrebnih nakupov izdelkov.
Izbirate lahko med več možnostmi. Glede na vaš proračun in predvideno življenjsko dobo vašega IT okolja lahko vaša organizacija zamenja Windows Server 2012 z naslednjimi novejšimi različicami:
Konec podpore: 12.01.2027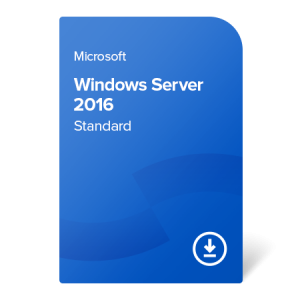 Najcenejša podprta različica Windows Server, ki je priporočljiva za podjetja, ki bi rada podaljšala podporo svojega strežniškega okolja še za nekaj let, ne da bi za to potrebovala večje izdatke za programsko in strojno opremo.
Konec podpore: 09.01.2029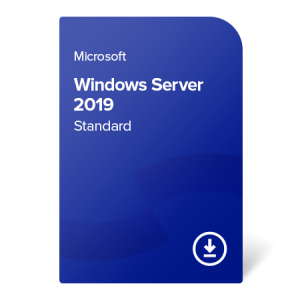 Široko uporabljena, priljubljena različica operacijskega sistema Windows Server; trenutno ponuja najboljše razmerje med sodobnimi funkcijami, varnostjo in ceno.
Konec podpore: 14.10.2031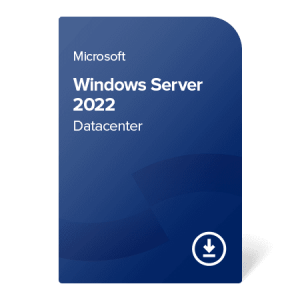 Najnovejša različica Microsoftovega operacijskega sistema za strežnike. Namenjeno podjetjem in organizacijam, ki želijo v svojo IT strukturo vključiti hibridna strežniška okolja z Microsoft Azure.
Ne veste, katero različico izbrati? Oglejte si našo primerjalno tabelo Windows Server ali prenesite uradno podrobno primerjavo (v angleščini): Windows Server 2022 comparison guide
Opomba: Neposredna nadgradnja s sistema Windows Server 2012 na Windows Server 2022 ni podprta. Za nadgradnjo morate upoštevati naslednji vrstni red namestitve:
Windows Server 2012 → Windows Server 2016 ali Windows Server 2019 → Windows Server 2022
Izkoristite pravice do starejših različic v svojo korist
Vsako različico Windows Server je mogoče prenesti na več starejših različic programske opreme. To pomeni, da so vam poleg sistema Windows Server 2022 dodeljene tudi pravice za namestitev in aktivacijo sistemov Windows Server 2019 in 2016. To je lahko odličen način, da kar najbolje izkoristite svoj nakup, saj lahko namestite različico programske opreme, ki je najprimernejša za trenutne potrebe vašega podjetja.
Kako lahko zmanjšate skupne stroške nadgradnje?
Vaša odvečna programska oprema ima še vedno vrednost in lahko vašemu podjetju prinese dodaten zaslužek. S prodajo programske opreme posrednikom, kot je Forscope, lahko vaša organizacija zmanjša skupne stroške vzdrževanja novega strežnika ali drugega programskega sredstva, optimizira stroške in si zagotovi dodatna sredstva za prihodnje izdatke. Prihranite dvakrat, če prodate svoj strežnik Windows Server 2012 in kupite novejšo programsko opremo za strežnik Windows iz naše spletne trgovine!
Za več informacij o naši možnosti odkupa programske opreme obiščite stran Prodaj programsko opremo.
Potrebujete pomoč pri načrtovanju migracije? Kontaktirajte nas za brezplačno svetovanje!
Prehod z operacijskega sistema Windows Server 2012 na novejšo različico strežnika je zaradi sprememb licenčne politike proizvajalca programske opreme treba skrbno načrtovati. Naše podjetje zagotavlja brezplačno licenčno svetovanje. Če želite izvedeti več o razpoložljivih poteh nadgradnje za Windows Server 2012, nas brez oklevanja kontaktirajte. Z veseljem vam bomo pomagali in svetovali glede najprimernejših izdelkov.
 Shrani ta članek kot PDF