www.forscope.si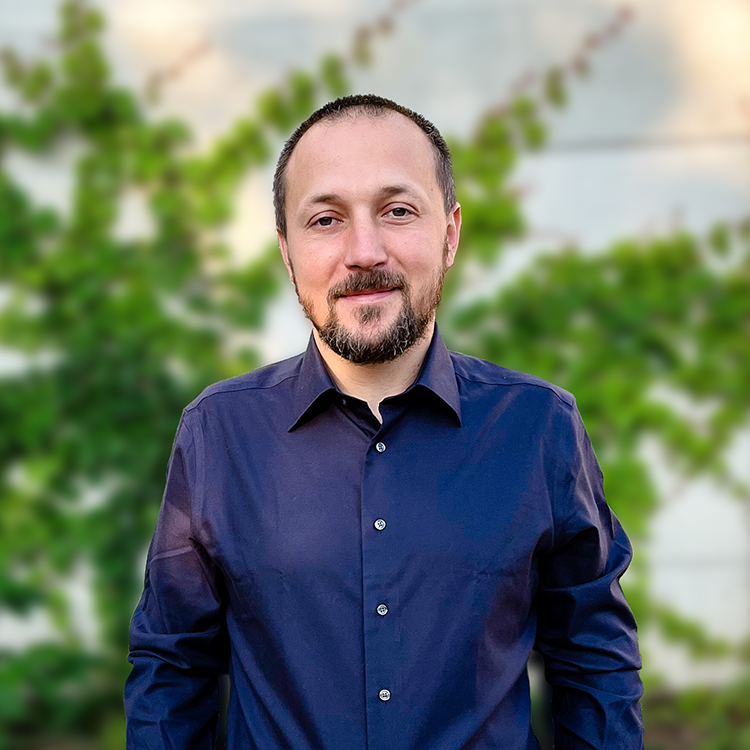 Pridružite se nam pri našem poslanstvu, da organizacijam pomagamo prihraniti pri stroških za programsko opremo!
»Smo podjetje, ki se ukvarja s posredništvom programske opreme in ki je specializirano za nakup rabljenih programskih izdelkov in njihovo ponovno prodajo novim lastnikom. Naš moto »Same value, better price« odraža našo predanost zagotavljanju programske opreme z visokim povpraševanjem po zelo dostopnih cenah. V podjetju Forscope smo ponosni na prijazno in podporno okolje mednarodne ekipe. Poudarjamo tudi odprtost in spodbujanje novih idej, tako da lahko vsakdo prispeva k razvoju našega podjetja in prizadevanju ekipe!«
Jakub Šulák, Predsednik upravnega odbora
10+

let na trgu

9

EU trgov

50+

zaposlenih

50 000+

B2B strank

15

nacionalnosti
Forscope skozi oči članov naše ekipe
Všeč mi je prilagodljivost delovnega časa in razporeditev vsakodnevnih nalog, mirno vzdušje ter možnost komuniciranja s strankami in sodelavci iz vse Evrope. Forscope ni le podjetje, v katerem ljudje delajo, ampak je izkušnja, deljena s prijatelji.

Lidia, Technical Support Manager

V podjetju Forscope mi je še posebej všeč vzdušje neverjetnega sodelovanja - če potrebujem povratne informacije ali ideje, mi je interna ekipa vedno v veliko pomoč. Veliko je tudi prostora za ustvarjalnost, vse ideje pa se obravnavajo v odprti razpravi.

Filip, PR Consultant

Delo v podjetju Forscope prinaša številne prednosti. Zame so med njimi prijetni delovni odnosi in visoka stopnja prilagodljivosti. Zelo zanimivo je delati z mladimi strokovnjaki iz vse Evrope, ki imajo enako vizijo, a so si hkrati med seboj različni. Interna ekipa mi zagotavlja odlično podporo in vse, kar potrebujem za širjenje dobrega glasu o Forscope-u v svoji regiji!

Barbara, Country Manager | Croatia & Slovenia

Delo v Forscopu prinaša zanimive izzive in priložnosti za nadaljnji samorazvoj. Všeč mi je odprto vzdušje v podjetju. Delovna kultura je na zelo visoki ravni, pri čemer je velik poudarek na ravnovesju med delom in zasebnim življenjem. Vesel sem, da sem del te mednarodne skupnosti strokovnjakov.

Mateusz, Product Manager
Raziščite priložnosti za delo v družbi Forscope
Join us as a partner manager! Take the lead in acquiring, nurturing and overseeing relationships with new sales partners to increase sales and revenue in our dynamic segment. The ideal candidate for this position has experience in channel management or indirect sales in the ICT industry, excellent communication and interpersonal skills along with a deep understanding of the sales process. Elevate your career with us!

What will be your key responsibilities:
Acquire New Partners: Identify and bring onboard IT/ICT partners (resellers) based on assigned Target Account List.
Relationship Building: Foster and maintain strong relationships with reseller partners to ensure mutual success.
Consultancy and Training: Provide expert guidance on the legality of used software, offering consultancy and training to reseller partners.
Customer Support: Assist reseller partners with customer inquiries, including preparing quotations, providing product and licensing advice, and offering technical and tender support.
Collaboration: Work closely with colleagues in the Product and Marketing department to ensure the success of reseller partners.
CRM Management: Utilize the internal CRM system for efficient daily operations.
Events and Conferences: Attend industry events and conferences to build relationships with new partners and promote our products/services.
Professional Development: Participate in internal training programs to stay abreast of industry trends and advancements.
What experience should you have:
Minimum of 3 years of sales experience, with channel management or indirect sales in IT/ICT considered a significant advantage.
Strong verbal and written communication skills.
Proven experience in building and maintaining partner relationships.
Good understanding of sales techniques and strategies.
Proactive and client-focused, with the ability to initiate improvements and reach out to new customers independently.
Excellent time management and organizational skills.
Ability to work independently and collaboratively within a team.
Strong self-motivation and attention to detail.
Native Croatian speaker with at least B2 proficiency in English for regular communication with colleagues from different countries.
What do you get in return:
Opportunity to join a fast growing international company with an interesting and unique product (used software license) that saves customers a lot of money, but also the opportunity to offer the customer a buy-up of unneeded software.
Flexible work arrangement on remote, or hybrid basis (as a Freelancer/Contractor) - initially, personal presence in the office will be required at least once per week
Competitive salary - 2000 - 3000 EUR/month (fixed & variable part)
Fully paid job training and further education, professional development
Company-wide team activities (summer, winter)
A great atmosphere of a very friendly and supportive international team.
Do you have experience with active telesales and would like to represent a trustworthy IT company focusing on business customers?
Are you looking for flexibility in terms of TIME, PLACE and work APPROACH?
Are you looking for a great opportunity in a smaller international company with unique IT services?
Do you enjoy a multicultural environment and look for a company with great team spirit?
Would you like to join a young team of software experts, sales and marketing specialists?
Then join our successful FORSCOPE team as a Sales Support Specialist !



What will be your key responsibilities:
The Sales Support Specialist's role is to identify leads through outbound calls to commercial and public sector customers such as large corporations, mid-sized companies and governmental institutions.
Your goal:
Collaborating with the Country Manager and a team of Sales Managers on the sales strategy and activities aimed at achieving their sales targets. Ensuring the sales team has the right information and resources that they need to successfully acquire new customers.
Daily activities and tasks will include:
Researching, identifying and verifying contacts (by phone and email) of responsible persons of potential business clients.
Finding potential buy-up opportunities – asking if companies own redundant Microsoft/Autodesk/CAD software and offering that we could buy them from them
Generating, tracking and qualifying sales leads, then forwarding their verified contacts to respective sales representatives for further acquisition.
Managing the customer database and performing all administrative activities related to it.
Reaching out to potential as well as existing customers and inviting them to our webinars.
What experience should you have:
At least 1 year of experience in a call centre, or a relevant telesales role

Strong communication skills, both verbal and written

Proactive and pro-client approach

Ability to work in a fast-paced environment

Excellent interpersonal skills

Friendly nature, reliability, and independence

Strong time-management and organizational skills

High administrative accuracy

Digital literacy

Greek on a native level

English: At least B2 (regular communication with colleagues from different countries)
What do you get in return:
Opportunity to join a fast growing international company that sells products that save customers a lot of money.
You will be an important part of our team and business model based on a circular economy.
An attractive performance remuneration consisting of:
Fixed amount of 900 eur
Additional unlimited commission based on the fulfillment of targets (average 250-750 eur/ month) – Simple and transparent motivational system
Work arrangement on remote, or hybrid basis (as a Freelancer/Contractor B2B)
We offer a high level of work flexibility:
Time: You can set your own time schedule – your goals are clearly set.
Place: You can work from anywhere with a strong internet connection, we would just like to meet with you once per week.
Approach: No strictly lined call script, you'll have the freedom to find your own style leading to the best results.
Fully paid job training and further education, professional development
A great atmosphere of a very friendly and supportive international team
If this job offer sounds interesting to you, do not hesitate to send us your CV together with a short motivational letter!
We are looking for someone who would support our Sales Managers in their business development efforts in the Polish public sector. This individual will be responsible for monitoring public tenders and preparing all necessary documents – from verifying administrative and technical requirements to creating written responses to formal tender proposals.

The assistant role offers a fantastic pathway to acquire in-depth knowledge and experience in public procurement, facilitating a swift transition into the role of an independent sales consultant. Does this sound interesting to you? Read on for more details!
What will be your key responsibilities:
Conduct research and monitor public tenders to identify potential opportunities.
Prepare and submit applications for public tenders on behalf of the organization.
Collaborate with Sales Managers and lawyers to address formal objections and appeals to the tendering authority, such as the Chamber of Appeal or similar bodies.
Engage with the public sector to manage ongoing and future tenders and deals.
Following the onboarding period, the agenda can be further expanded to include:
Assisting and supporting customers from the public sector, addressing their needs related to the products offered by the organization.
Aid in identifying suitable software solutions for clients.
Provide guidance and information on proper product licensing.
Identify potential purchase deals, develop customized price offers, and establish project conditions.
Nurture relationships with long-term partners and customers, ensuring their satisfaction.
Collaborate closely with the marketing and product departments to align strategies and objectives.
What experience should you have:
1 year of experience in business /public administration
Experience in tender administration or with legal documents appreciated
Excellent organizational skills, ability to lead and manage tender projects
Well-organized, proactive, determined, and focused on achieving their goals
Consistent, orderly and patient
Great communication and interpersonal skills
Ability to work independently
Interest in software or in the IT industry is a big advantage
Languages: Polish - native level, English - At least B2 (regular communication with colleagues from different countries)
What do you get in return:
Opportunity to join a fast growing international company that sells products that save customers a lot of money
Interesting job with lots of opportunities for professional growth
Flexible work arrangement
Motivational compensation consisting of a fixed and variable part
Environment, where your ideas are welcomed, encouraged, and supported
Company-wide team activities (summer, winter)
A great atmosphere of a very friendly and supportive international team
Hledáš zajímavou práci v dynamicky rostoucí a zároveň stabilní společnosti?
Máš rád/a výzvy?
Hledáš práci, kde můžeš růst?
Pojď se stát součástí našeho mezinárodního týmu na pozici Account Managera pro Českou a Slovenskou republiku!
Úkolem Account Managera B2B je aktivní prodej, ale i nabídka možnosti výkupu druhotného softwaru od ověřených firemních zákazníků (firmy nad 100 zaměstnanců). V rámci prodeje je třeba poskytnout i profesionální poradenství v oblasti licencování softwaru a informace ohledně legality a právních aspektů jeho použití. Není třeba se bát, vše tě naučíme.
Jaké budou vaše klíčové odpovědnosti:
Aktivní vyhledávání nových obchodních příležitostí v sektoru firemních zákazníků (B2B) na českém a slovenském trhu.
Rozvoj obchodu prostřednictvím "outbound" hovorů a emailů a následné sledování potenciálních zákazníků.
Komunikace se zákazníky s cílem identifikovat prodejní příležitosti.
Poskytování informací o výhodách druhotného softwaru.
Řešení poptávek zákazníků a příprava cenových nabídek.
Spolupráci s týmem a vedením společnosti na realizaci zakázek a rozvoji další prodejní strategie.
Správu databáze zákazníků (CRM) a provádění všech administrativních činností s ní spojených.
Účast na interních školeních a externích konferencích /eventech.
Jaké zkušenosti byste měli mít:
Zkušenosti v oblasti prodeje (ideálně call centrum nebo prodej po telefonu)
Proaktivní přístup a schopnost identifikovat obchodní příležitost
Výborné prezentační a komunikační schopnosti
Chuť stále se učit novým věcem (oblast licencování softwaru)
Znalost anglického jazyka alespoň na úrovni B2 (komunikace s kolegy ze zahraničí)
Dobrou uživatelskou znalost počítače
Zájem o obor software nebo IT
Co dostanete na oplátku:
Možnost obchodování se zajímavým a unikátním produktem (used software), který nabízí zákazníkům vysokou možnost úspor.
Šanci stát se součástí unikátní společnosti s mezinárodním působením, kde můžete budovat svou kariéru.
Práci v mladém mezinárodním kolektivu.
Finanční ohodnocení sestávající se z fixní složky + provize z prodeje.
Pravidelná školení a profesní růst.
Flexibilní pracovní dobu, po zapracování možnost práce z "Home Office" 1-2 dny v týdnu.
Spolupráci jako OSVČ.
Niste našli prostega delovnega mesta, ki bi vas zanimalo, a bi se radi pridružili Forscope-u? Sporočite nam, kakšne so vaše izkušnje in želeno delovno mesto in morda se lahko kaj dogovorimo!
Kaj je novega pri Forscopu