www.forscope.si
Visio 2013 Professional
slovenščina in
več kot 10 drugih jezikov
angleščina
nemščina
francoščina
italijanščina
portugalščina
španščina
ruščina
hrvaščina
madžarščina
romunščina
+ veliko ostalih jezikov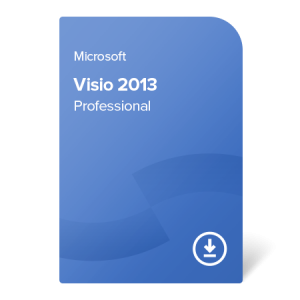 Slika je ilustrativna. Izdelek dostavljamo brez embalaže.
Vrsta programske opreme:
rabljena, trajna
na zalogi
Elektronska dostava v 1-2 dneh
Trenutno ni na zalogi
Dostava po elektronski pošti
Kupci so izbrali tudi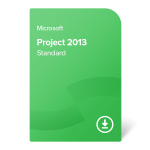 448,00 €
139,99 €
170,79 €
vklj. DDV (22 %)
Se glede svojega projekta želite posvetovati in dobiti individualno cenovno ponudbo? Kontaktirajte nas.
Individualna ponuda
Prenosljiv (spletna aktivacija)
Za 1 napravo
Doživljenska uporaba
Združljivo samo z izdelki Volume Office (Standard ali Professional Plus)
Združljiv z operacijskim sistemom Windows
Priporočljivo za operacijske sisteme Windows 10 ali starejše
Vrsta izdelka:
celotna različica; obstaja možnost, da je nadgrajena preko vzdrževalnega sporazuma z imetnikom avtorskih pravic
Vrsta distribucije:
volume (OLP, EA ali podobno); elektronsko potrdilo
Rabljena programska oprema:
da; v skladu z zakonodajo EU dostavimo vse potrebne dokumente
Licenca je veljavna:
trajno
Prenosljivost:
prenosljiva
Način namestitve:
namestitev iz proizvajalčeve namestitvene datoteke (posredujemo povezavo za prenos datoteke)
Arhitektura:
32/64 bit
Združljivost z OS-om:
Windows
Jezik:
večjezična programska oprema
Združljivost MS Office-a:
MS Office Standard, MS Office Pro Plus in samostojne aplikacije MS Office
Združljiva številka dela
:
D87-05358
osnovna podpora: 10.04.2018, razširjena podpora: 11.04.2023
Potrdilo o programski opremi
Potrditev nakupa (račun)
Namestitvena datoteka za prenos
Procesor:
1 GHz
Memorija:
1 GB RAM (32-bit); 2 GB RAM (64-bit)
Prostor na trdem disku:
3 GB
Operacijski sistem:
Windows 7, 8, 8.1, 10; Windows Server 2008 R2, 2012, 2012 R2
Grafika:
grafična kartica DirectX 10
Priporočamo tudi
Office 2013 Professional Plus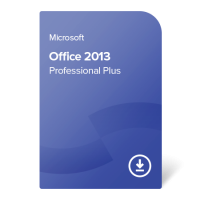 69,99 €
Windows 10 Pro Upgrade
Cena na zahtevo
Windows 7 Professional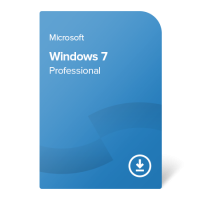 Cena na zahtevo
Visio 2013 Professional
Z Microsoft Visio Professional boste ustvarili zanimive in razumljive diagrame, ki vam bodo olajšali delo in prihranili čas. Ta aplikacija v primerjavi z enostavnejšo različico Standard vsebuje nekaj zelo pomembnih naprednih funkcij, ki jih morda potrebujete. Prav tako je okrepljena s podporo za skupinsko delo in nudi možnost, da več oseb sodeluje hkrati na enem projektu.
Zabaven način ustvarjanja diagramov
Novo okolje zelo olajša izdelavo diagramov, ki bodo poenostavili vaše zapletene koncepte. Poiščite najprimernejšo predlogo in začnite ustvarjati. Uporabite prednastavljene sloge (vsak ima specifično kombinacijo barv, senc in drugih učinkov) in s svojimi grafikoni dosežite profesionalne rezultate. Prednost je v tem, da lahko masovno uvažate svoje slike in jih nato razrežete v avtomatske oblike. Prav tako lahko dodajate komentarje in znova ustvarjate nove povezave.
Pomembno: Na eni napravi ni mogoče hkrati namestiti sklopa licenc in pa maloprodajnih različic programske opreme. To na primer pomeni, da na istem računalniku ne morete imeti hkrati nameščenih zbirk Microsoft Office Home and Business (Retail licenca) in Project Professional (Volume licenca).