www.forscope.si
Office 2016 Standard (Academic)
Office 2016 Standard (Academic)
slovenščina in
več kot 10 drugih jezikov
angleščina
nemščina
francoščina
italijanščina
portugalščina
španščina
ruščina
hrvaščina
madžarščina
romunščina
+ veliko ostalih jezikov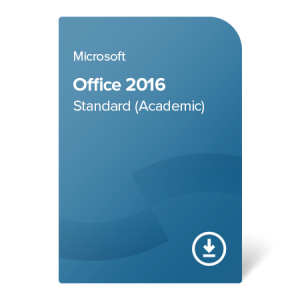 Slika je ilustrativna. Izdelek dostavljamo brez embalaže.
Vrsta programske opreme:
rabljena, trajna
s pravno dokumentacijo, pripravljeno za revizijo
Varianta:
elektronsko potrdilo
na zalogi
Elektronska dostava v 5-ih minutah
Trenutno ni na zalogi
Dostava po elektronski pošti
Kupci so izbrali tudi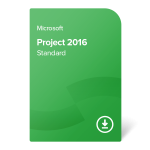 Pravna dokumentacija, pripravljena za revizijo
Ker je ta izdelek rabljena programska oprema, zakon določa 4 pogoje, ki so potrebni za zakonit prenos lastništva programske opreme.
Zagotavljamo prvo izjavo lastnika, ki potrjuje, da so izpolnjeni vsi pravni pogoji:
Prva država uporabe je bila del EU/EGP ali Švica.
Izdelek je bil v celoti plačan lastniku avtorskih pravic.
Izdelek je trajen, brez časovne omejitve uporabe.
Prvi lastnik izdelka ne uporablja več.
Del pravne dokumentacije je tudi Forscope izjava o neuporabi.
Želite izvedeti več o predloženi dokumentaciji? Oglejte si naš članek.
Vzorec pravne dokumentacije
Prenosljiv (spletna aktivacija)
Za 1 napravo
Doživljenska uporaba
Združljiv z operacijskim sistemom Windows
Združljiv s storitvami oddaljenega namizja (RDS)
Vrsta izdelka:
celotna različica; obstaja možnost, da je nadgrajena preko vzdrževalnega sporazuma z imetnikom avtorskih pravic
Vrsta distribucije:
volume (OLP, EA ali podobno); elektronsko potrdilo
Rabljena programska oprema:
da; v skladu z zakonodajo EU dostavimo vse potrebne dokumente
Licenca je veljavna:
trajno
Prenosljivost:
prenosljiva
Način namestitve:
namestitev iz proizvajalčeve namestitvene datoteke (posredujemo povezavo za prenos datoteke)
Arhitektura:
32/64 bit
Združljivost z OS-om:
Windows
Jezik:
večjezična programska oprema
Združljivost MS Office-a:
MS Office Standard, MS Office Pro Plus in samostojne aplikacije MS Office
Združljiva številka dela
:
021-10554
Potrdilo o programski opremi
Dokumentacija v skladu z zakonodajo EU (Izjava prodajalca)
Potrditev nakupa (račun)
Namestitvena datoteka za prenos
Procesor:
1 GHz
Memorija:
1 GB RAM (32-bit); 2 GB RAM (64-bit)
Prostor na trdem disku:
3 GB
Operacijski sistem:
Windows 7, 8, 8.1, 10; Windows Server 2008 R2, 2012, 2012 R2, 2016
Grafika:
grafična kartica DirectX 10
Priporočamo tudi
Project 2013 Professional
499,99 €
Visio 2016 Standard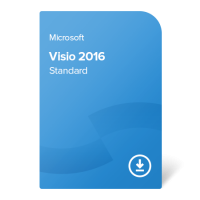 289,99 €
Office 2016 Standard (Academic)
Office 2016 Standard is the best option for small businesses that need desktop Office applications for PCs. The applications will save you time spent on repetitive tasks, enable you to cooperate on documents with built-in collaborations tools, or communicate with your co-workers easily. Plus, the apps are integrated with the OneDrive cloud storage, so you can access all of your data from virtually anywhere!

Office 2016 Standard adapts to your work preferences by allowing you to capture your ideas by using keyboard, pen, or touchscreen. In case you reach a standstill, the "Tell me what you want to do" box will help you out. Type in any word related to the task you want to do and the box will suggest just the right options. Thanks to the Insight feature, you can search for relevant information right inside the document and then use the results to enrich or complement your texts. Also, you will enjoy the differently colored tabs of each application. Now you won't get lost among the opened files anymore!
The Office 2016 Standard includes:

Word 2016
Word has improved its comment tracking with a new 'reply' button. Additionally, now you can edit PDF paragraphs, lists, and tables by pulling them into the Word file.
Excel 2016
Excel saves your time by learning your data input patterns and doing it for you with the auto-complete function. The new charts and graphs will certainly present your business successes in the most compelling way. The program recommends the most suited charts and gives you a preview of how your data can be presented.

PowerPoint 2016
With PowerPoint you will share your presentation online by simply sending a link to your audience.

OneNote 2016
OneNote embeds almost any type of file ranging from Excel spreadsheets to video clips. It can be synced to your other devices allowing you to smoothly share your OneNote notebooks from anywhere.

Outlook 2016
Outlook enables you to reply directly in the Reading Pane, thus making your email conversations more to the point.
Publisher 2016
Publisher helps you to easily create, personalize, and share a wide range of professional-quality publications. Swap pictures with a simple drag and drop, or add pictures directly from your online albums. Use special effects to make your publications stand out. Choose from an array of page parts, like sidebars and stories, as well as calendars, borders, advertisements, and more.
Important: It is not possible to install both volume and retail license versions of software on the same device. That means that, for example, you can't install Microsoft Office Home and Business (retail license) and Project Professional (volume license) on the same computer.