www.forscope.si
Office 2016 Standard
slovenščina in
več kot 10 drugih jezikov
angleščina
nemščina
francoščina
italijanščina
portugalščina
španščina
ruščina
hrvaščina
madžarščina
romunščina
+ veliko ostalih jezikov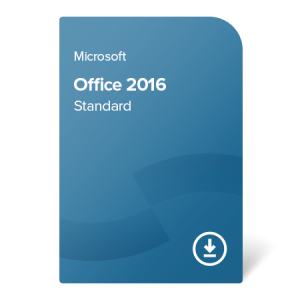 Slika je ilustrativna. Izdelek dostavljamo brez embalaže.
Vrsta programske opreme:
rabljena, trajna
Varianta:
elektronsko potrdilo
na zalogi
Elektronska dostava v 5-ih minutah
Trenutno ni na zalogi
Dostava po elektronski pošti
Kupci so izbrali tudi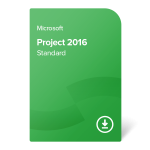 346,00 €
119,99 €
146,39 €
vklj. DDV (22 %)
Prenosljiv (spletna aktivacija)
Za 1 napravo
Doživljenska uporaba
Združljiv z operacijskim sistemom Windows
Združljiv s storitvami oddaljenega namizja (RDS)
Vrsta izdelka:
celotna različica; obstaja možnost, da je nadgrajena preko vzdrževalnega sporazuma z imetnikom avtorskih pravic
Vrsta distribucije:
volume (OLP, EA ali podobno); elektronsko potrdilo
Rabljena programska oprema:
da; v skladu z zakonodajo EU dostavimo vse potrebne dokumente
Licenca je veljavna:
trajno
Prenosljivost:
prenosljiva
Način namestitve:
namestitev iz proizvajalčeve namestitvene datoteke (posredujemo povezavo za prenos datoteke)
Arhitektura:
32/64 bit
Združljivost z OS-om:
Windows
Jezik:
večjezična programska oprema
Združljivost MS Office-a:
MS Office Standard, MS Office Pro Plus in samostojne aplikacije MS Office
Združljiva številka dela
:
021-10554
razširjena podpora: 14.10.2025, osnovna podpora: 13.10.2020
Potrdilo o programski opremi
Dokumentacija v skladu z zakonodajo EU (Izjava prodajalca)
Potrditev nakupa (račun)
Namestitvena datoteka za prenos
Procesor:
1 GHz
Memorija:
1 GB RAM (32-bit); 2 GB RAM (64-bit)
Prostor na trdem disku:
3 GB
Operacijski sistem:
Windows 7, 8, 8.1, 10; Windows Server 2008 R2, 2012, 2012 R2, 2016, Windows 11
Grafika:
grafična kartica DirectX 10
Priporočamo tudi
Project 2013 Professional
499,99 €
Office 2013 Standard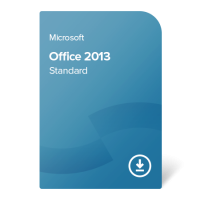 59,99 €
Office 2016 Standard
Office 2016 Standard je najboljša izbira za mala podjetja, ki potrebujejo namizne aplikacije za računalnike. Aplikacije zbirke Office vam bodo prihranile čas pri nalogah, ki se ponavljajo, omogočile vam bodo sodelovanje pri pripravi dokumentov z orodji za skupinsko delo in enostavno komunikacijo z vašimi sodelavci. Poleg tega so aplikacije integrirane v spletni oblak OneDrive tako, da lahko do svojih podatkov dostopate tako rekoč od koderkoli!

Office 2016 Standard se prilagaja vašim delovnim navadam in vam omogoča, da svoje ideje predstavite s pomočjo tipkovnice, pisala ali upravljanja na dotik. Če se vam kje zatakne, vam bo v pomoč besedilno polje »Povejte, kaj želite narediti«. Vpišite besedo v zvezi z dejanjem, ki ga želite izvesti in funkcija vam bo predlagala ravno prave možnosti. Med delom z vzpostavljeno spletno povezavo vas bo funkcija »Insights«, ki jo zagotavlja Bing, opozorila na druge pomembne podatke, povezane z vsebino datoteke, ki jo berete.
Sedaj pa se jih lotimo enega za drugim

Word 2016
Word 2016 ima izboljšano spremljanje komentarjev z gumbom »Odgovori«. Dodatno lahko sedaj urejate PDF odlomke, sezname in tabele, tako da jih povlečete v Wordovo datoteko.

Excel 2016
Excel 2016 vam bo prihranil čas tako, da si bo zapomnil vaše vzorce vnašanja podatkov in jih vnesel namesto vas s pomočjo funkcije samodejnega dopolnjevanja. Z novimi diagrami in grafikoni boste gotovo lahko predstavili svoj poslovni uspeh na najbolj privlačen način. Program vam bo predlagal najbolj primerne diagrame in vam omogočil predogled možnosti predstavljanja podatkov.

PowerPoint 2016
S PowerPoint 2016 boste lahko delili svojo predstavitev preko spleta tako, da boste enostavno poslali povezavo svojemu občinstvu.

OneNote 2016
V OneNote 2016 je mogoče vstaviti skoraj katerikoli tip datoteke, od Excelovih razpredelnic do video posnetkov. Lahko ga sinhronizirate z drugimi vašimi napravami, kar vam bo omogočilo, da boste OneNote zvezke lahko z drugimi delili od koderkoli.

Outlook 2016
Outlook 2016 vam omogoča odgovarjanje neposredno v bralno okno, zaradi česar bodo vaši pogovori preko e-sporočil veliko bolj učinkoviti.

Publisher 2016
Publisher 2016 vam bo prihranil čas tako, da vam bo omogočil tiskanje slik preko spleta.
Pomembno: Na eni napravi ni mogoče hkrati namestiti sklopa licenc in pa maloprodajnih različic programske opreme. To na primer pomeni, da na istem računalniku ne morete imeti hkrati nameščenih zbirk Microsoft Office Home and Business (Retail licenca) in Project Professional (Volume licenca).