www.forscope.si
Project 2013 Standard
slovenščina in
več kot 10 drugih jezikov
angleščina
nemščina
francoščina
italijanščina
portugalščina
španščina
ruščina
hrvaščina
madžarščina
romunščina
+ veliko ostalih jezikov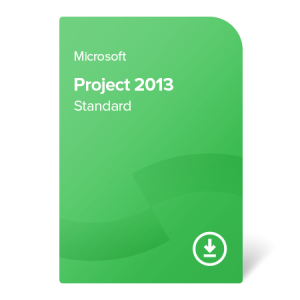 Slika je ilustrativna. Izdelek dostavljamo brez embalaže.
na zalogi
dostava v 1-2 dneh
Trenutno ni na zalogi
Dostava po elektronski pošti
Kupci so izbrali tudi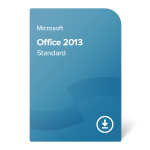 523,00 €
129,99 €
158,59 €
vklj. DDV (22 %)
Elektronsko potrdilo
Prenosljiv (spletna aktivacija)
Za 1 napravo
Doživljenska uporaba
Združljivo samo z izdelki Volume Office (Standard ali Professional Plus)
Združljiv z operacijskim sistemom Windows
Vrsta izdelka:
celotna različica; obstaja možnost, da je nadgrajena preko vzdrževalnega sporazuma z imetnikom avtorskih pravic
Vrsta distribucije:
volume (OLP, EA ali podobno); elektronsko potrdilo
Rabljena programska oprema:
da; v skladu z zakonodajo EU dostavimo vse potrebne dokumente
Licenca je veljavna:
trajno
Prenosljivost:
prenosljiva
Način namestitve:
namestitev iz proizvajalčeve namestitvene datoteke (posredujemo povezavo za prenos datoteke)
Arhitektura:
32/64 bit
Združljivost z OS-om:
Windows
Jezik:
večjezična programska oprema
Združljivost MS Office-a:
MS Office Standard, MS Office Pro Plus in samostojne aplikacije MS Office
Združljiva številka dela
:
076-05068
Potrdilo o programski opremi
Dokumentacija v skladu z zakonodajo EU (Izjava prodajalca)
Potrditev nakupa (račun)
Namestitvena datoteka za prenos
Procesor:
1 GHz
Memorija:
1 GB RAM (32-bit); 2 GB RAM (64-bit)
Prostor na trdem disku:
3 GB
Operacijski sistem:
Windows 7, 8, 8.1, 10; Windows Server 2008 R2, 2012, 2012 R2
Grafika:
grafična kartica DirectX 10
Priporočamo tudi
Visio 2013 Standard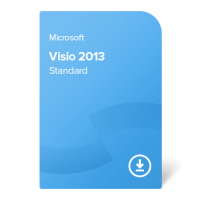 89,99 €
Project 2013 Professional
209,99 €
Office 2013 Professional Plus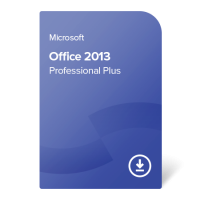 69,99 €
Project 2013 Standard
Microsoft Project 2013 ponuja prefinjen sistem za upravljanje projektov in spremljanje njihovega napredka. Delate lahko neodvisno ali skupaj s svojimi kolegi in komunicirate med seboj preko vgrajenih funkcij. Projekt 2013 ponuja povsem nov nabor prilagodljivih poročil, s čimer bo enostavno slediti poteku nalog in izboljšati preglednost v kompleksnem grafu Gantt. Dosežite strokovne rezultate v vseh vidikih vašega projekta!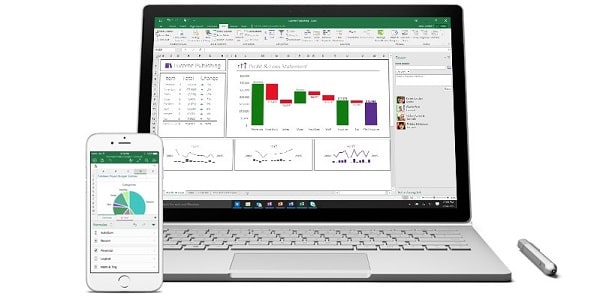 Standardna različica je namenjena malim podjetjem in samozaposlenim uporabnikom, ki želijo imeti urejene projekte.
Začnite s projekti takoj
Z izboljšanim vizualnim okoljem in številnimi novimi projektnimi predlogami se lahko preprosto osredotočite na to, kar je res pomembno. Prebrskajte že pripravljene predloge, uvažajte podatke iz Excel-a ali spletnega mesta ali preprosto kliknite prazen projekt in ustvarite prazen grafikon Gantt. Izpeljite vsak projekt hitro in enostavno!
Spremljajte napredek svojega projekta
Zahvaljujoč temu programu boste vedno vedeli, katere naloge že potekajo, in kaj je še potrebno narediti. Možnosti Left to complete (Potrebno dokončati) in Resource overview (Pregled virov) vam bodo, s svojimi že pripravljenimi predlogami, pomagale spremljati vaš projekt. In če prednastavljene predloge ne bodo ustrezale vašim potrebam, lahko preprosto ustvarite svoje. Imejte pregled nad nedokončanimi nalogami, ugotovite najbolj kritične točke in uspešno zaključite svoj projekt!
Enostavno sodelujte s svojo ekipo
Izkoristite komunikacijsko orodje namenjeno skupinam in nemoteno sodelujte pri vašem projektu. Program vam bo pomagal preprečiti težave, zamude in druge negativne dejavnike, ki bi lahko vplivali na vaš časovni razpored projekta.
Kakšna je razlika med Project 2013 Standard in Professional?
| | | |
| --- | --- | --- |
| Funkcija | Project Standard 2013 | Project Professional 2013 |
| Hiter začetek projektov z novimi projektnimi predlogami | | |
| Vzdržuje uspešen potek projektov pri reševanju morebitnih težav s časovnim razporedom | | |
| Enostavno poišče in ustvari poročila z odličnim izgledom | | |
| Razširitev funkcij z aplikacijami iz ponudbe Office trgovine | | |
| Preprosto upravljanje virov s pomočjo povleci in spusti | | |
| Klicanje in pošiljanje sporočil članom tima znotraj aplikacije Project | | |
| Virtualno sodelovanje z ostalimi neglede na lokacijo | | |
Pomembno: Na eni napravi ni mogoče hkrati namestiti sklopa licenc in pa maloprodajnih različic programske opreme. To na primer pomeni, da na istem računalniku ne morete imeti hkrati nameščenih zbirk Microsoft Office Home and Business (Retail licenca) in Project Professional (Volume licenca).