www.forscope.si
Project 2013 Professional
Project 2013 Professional
slovenščina in
več kot 10 drugih jezikov
angleščina
nemščina
francoščina
italijanščina
portugalščina
španščina
ruščina
hrvaščina
madžarščina
romunščina
+ veliko ostalih jezikov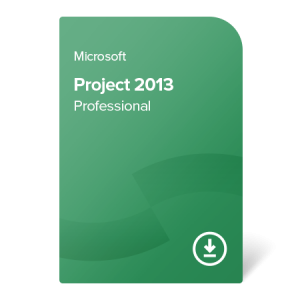 Slika je ilustrativna. Izdelek dostavljamo brez embalaže.
na zalogi
dostava v 5-ih minutah
Trenutno ni na zalogi
Dostava po elektronski pošti
Kupci so izbrali tudi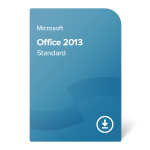 872,00 €
209,99 €
256,19 €
vklj. DDV (22 %)
Elektronsko potrdilo
Prenosljiv (spletna aktivacija)
Za 1 napravo
Doživljenska uporaba
Združljivo samo z izdelki Volume Office (Standard ali Professional Plus)
Združljiv z operacijskim sistemom Windows
Vrsta izdelka:
celotna različica; obstaja možnost, da je nadgrajena preko vzdrževalnega sporazuma z imetnikom avtorskih pravic
Vrsta distribucije:
volume (OLP, EA ali podobno); elektronsko potrdilo
Rabljena programska oprema:
da; v skladu z zakonodajo EU dostavimo vse potrebne dokumente
Licenca je veljavna:
trajno
Prenosljivost:
prenosljiva
Način namestitve:
namestitev iz proizvajalčeve namestitvene datoteke (posredujemo povezavo za prenos datoteke)
Arhitektura:
32/64 bit
Združljivost z OS-om:
Windows
Jezik:
večjezična programska oprema
Združljivost MS Office-a:
MS Office Standard, MS Office Pro Plus in samostojne aplikacije MS Office
Združljiva številka dela
:
H30-03673
Potrdilo o programski opremi
Dokumentacija v skladu z zakonodajo EU (Izjava prodajalca)
Potrditev nakupa (račun)
Namestitvena datoteka za prenos
Priporočamo tudi
Visio 2013 Professional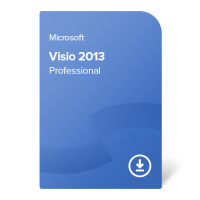 139,99 €
Office 2013 Professional Plus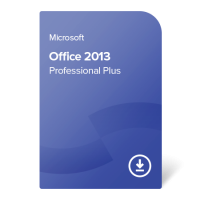 69,99 €
Project 2013 Standard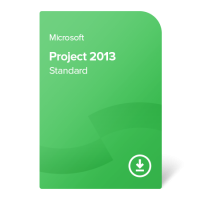 129,99 €
Project 2013 Professional
Upravljajte, organizirajte in načrtujte svoje projekte od začetka do konca s pregledom vsega, kar vam še manjka. Novo oblikovanje, nove funkcije in izboljšan način upravljanja nalog vašega celega teama vam bo omogočil še bolj uspešno vodenje projektov. Microsoft Project Professional je načrtovan za strokovne projektne menedžerje tako v majhnih podjetjih kot tudi v korporacijskem okolju.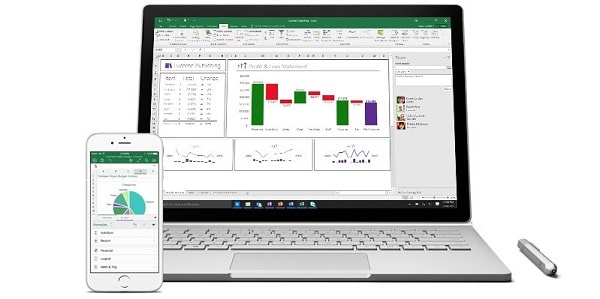 Uspešni projekti pod vašim vodstvom
Imeli boste popoln nadzor nad vsemi vašimi projekti. Poleg tega, Microsoft Project vam bo dovolil izbrati med različnimi možnostmi vodenja vašega projekta tako, da je vaše delo čim bolj učinkovito. Lahko boste sledili napredek v primerjavi s prvotnimi načrti in kontrolirali vaše finance.
V primerjavi s starejšo različico, 2013 ima bolj moderno obliko. Prvenstveno je obogatena z veliko novih funkcij, ki zagotavljajo veliko poenostavitev. Lahko uporabite prednastavljene nastavitve Dashboard, Viri, Stroški, V teku, ali Začetek da ustvarite svojo zbirko. Aplikacija vsebuje tudi novo komunikacijsko platformo, ki vam omogoča pošiljati sporočila, klicati ali izvesti videokonferenco s vsemi vašimi sodelavci. Postavitev programa je zelo enostavna in intuitivna.
Kakšna je razlika med Project 2013 Standard in Professional?
| | | |
| --- | --- | --- |
| Funkcija | Project Standard 2013 | Project Professional 2013 |
| Hiter začetek projektov z novimi projektnimi predlogami | | |
| Vzdržuje uspešen potek projektov pri reševanju morebitnih težav s časovnim razporedom | | |
| Enostavno poišče in ustvari poročila z odličnim izgledom | | |
| Razširitev funkcij z aplikacijami iz ponudbe Office trgovine | | |
| Preprosto upravljanje virov s pomočjo povleci in spusti | | |
| Klicanje in pošiljanje sporočil članom tima znotraj aplikacije Project | | |
| Virtualno sodelovanje z ostalimi neglede na lokacijo | | |
Pomembno: Na eni napravi ni mogoče hkrati namestiti sklopa licenc in pa maloprodajnih različic programske opreme. To na primer pomeni, da na istem računalniku ne morete imeti hkrati nameščenih zbirk Microsoft Office Home and Business (Retail licenca) in Project Professional (Volume licenca).