www.forscope.si
Windows 10 Enterprise LTSC 2019 Upgrade
Windows 10 Enterprise LTSC 2019 Upgrade
slovenščina in
več kot 10 drugih jezikov
angleščina
nemščina
francoščina
italijanščina
portugalščina
španščina
ruščina
hrvaščina
madžarščina
romunščina
+ veliko ostalih jezikov
Slika je ilustrativna. Izdelek dostavljamo brez embalaže.
Vrsta programske opreme:
rabljena, trajna
s pravno dokumentacijo, pripravljeno za revizijo
Varianta:
elektronsko potrdilo
na zalogi
Elektronska dostava v 5-ih minutah
Trenutno ni na zalogi
Dostava po elektronski pošti
Kupci so izbrali tudi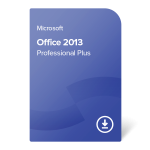 Se glede svojega projekta želite posvetovati in dobiti individualno cenovno ponudbo? Kontaktirajte nas.
Individualna ponuda
Pravna dokumentacija, pripravljena za revizijo
Ker je ta izdelek rabljena programska oprema, zakon določa 4 pogoje, ki so potrebni za zakonit prenos lastništva programske opreme.
Zagotavljamo prvo izjavo lastnika, ki potrjuje, da so izpolnjeni vsi pravni pogoji:
Prva država uporabe je bila del EU/EGP ali Švica.
Izdelek je bil v celoti plačan lastniku avtorskih pravic.
Izdelek je trajen, brez časovne omejitve uporabe.
Prvi lastnik izdelka ne uporablja več.
Del pravne dokumentacije je tudi Forscope izjava o neuporabi.
Želite izvedeti več o predloženi dokumentaciji? Oglejte si naš članek.
Vzorec pravne dokumentacije
Prenosljiv (spletna aktivacija)
Za 1 napravo
Doživljenska uporaba
Namestiti in aktivirati kot polno različico sistema Windows 10
Vrsta izdelka:
celotna različica; obstaja možnost, da je nadgrajena preko vzdrževalnega sporazuma z imetnikom avtorskih pravic
Vrsta distribucije:
volume (OLP, EA ali podobno); elektronsko potrdilo
Rabljena programska oprema:
da; v skladu z zakonodajo EU dostavimo vse potrebne dokumente
Licenca je veljavna:
trajno
Prenosljivost:
prenosljiva
Način namestitve:
namestitev iz proizvajalčeve namestitvene datoteke (posredujemo povezavo za prenos datoteke)
Arhitektura:
32/64 bit
Jezik:
večjezična programska oprema
Združljivost MS Office-a:
MS Office Standard, MS Office Pro Plus in samostojne aplikacije MS Office
osnovna podpora: 09.01.2024, razširjena podpora: 09.01.2029
Potrdilo o programski opremi
Dokumentacija v skladu z zakonodajo EU
Potrditev nakupa (račun)
Namestitvena datoteka za prenos
Procesor:
1 GHz
Memorija:
1 GB RAM (32-bit); 2 GB RAM (64-bit)
Prostor na trdem disku:
16 GB (32-bit); 32 GB (64-bit)
Grafika:
grafična kartica DirectX 9 z gonilnikom WDDM 1.0
Priporočamo tudi
Office 2016 Standard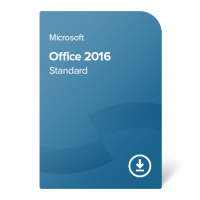 119,99 €
Office 2013 Professional Plus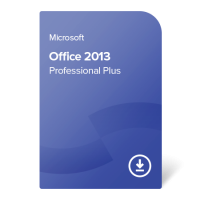 69,99 €
Windows 10 Enterprise LTSC 2019 Upgrade
Specifičnost licenciranja
Izdelek Windows 10 Enterprise LTSC 2019 Upgrade, ki je na voljo v naši e-trgovini, je mogoče neposredno namestiti in aktivirati kot popoln, samostojen operacijski sistem – pogoj za lastništvo licence kvalificiranega (osnovnega) operacijskega sistema zaradi narave uporabljene programske opreme ni več veljaven.
Če vas zanima podroben opis Microsoftovih licenčnih pravil za Windows 10, kliknite tukaj: Volume Licensing Reference Guide for Windows 10 (angelško)
---
Specifičnost namestitve
Windows 10 Enterprise je izdelek za skupinski kanal (Volume channel), zato namestitvene datoteke zagotovi naše podjetje ob nakupu. Media Creation Tool morda ne bo deloval s ključem izdelka, ki je vključen v to vrsto licence.
---
Značilnosti
Windows 10 Enterprise je priporočena rešitev za srednje velika in velika podjetja – vsebuje vse funkcije sistema Windows 10 Professional, vsebuje pa tudi pomembne varnostne in upravljavske instrumente, ki so bistveni za nemoteno delovanje kompleksnejših struktur podjetja.
Glavne razlike med sistemoma Windows 10 Pro in Windows 10 Enterprise so v stopnji varnosti, saj so tu največja podjetja občutljiva. Enterprise prinaša nadzor nad aplikacijami Windows Defender, funkcijo Guard in napredno zaščito pred grožnjami (ATP). Druga zelo pomembna prednost Enterprise pred Pro je storitev Device Health v sistemu Windows Analytics, ki uporabnikom omogoča prepoznavanje in odpravljanje težav na ravni naprave, kot so pogoste zrušitve.
Druge funkcije, ki jih Windows 10 Enterprise uvaja so:
- Upravljanje in uvajanje – DirectAccess (oddaljenim uporabnikom omogoča dostop do notranjih omrežij prek sistema podobnega VPN, ki vzpostavi dvosmerno internetno povezavo); AppLocker (dovoli administratorjem, da omejijo dostop do aplikacij na mobilnih napravah); Managed User Experience, Microsoftova virtualizacija aplikacij (App-V), Microsoft User Environment Virtualization (UE-V);

- Varnost 

– Credential Guard, Device Guard;

- Windows fundamentals

– Windows to Go, BranchCache.

Namen operacijskega sistema Windows 10 Enterprise LTSB in LTSC je zagotoviti stabilnost sistema z zmanjšanjem sprememb v funkciji sistema Windows, ohranjanje samo varnostnih posodobitev in popravkov napak. Posledično ne vključuje številnih aplikacij, ki zahtevajo redno posodabljanje, kot so:
- Microsoft Edge
- Microsoft Store
- Cortana
- OneDrive
- Windows Ink
- Microsoft Mail
- Koledar 
- OneNote
- Vreme 
- Novice 
- Šport 
- Denar
- Fotografije 
- Video kamera 
- Glasba 
- Ura
Windows 10 Enterprise bo vašemu podjetju pomagal bolje obvladovati delovne obremenitve, zmanjšal stres za sistemske operaterje, zagotovil napredne varnostne funkcije v vašem IT okolju in hitro prinesel odlične rezultate.