www.forscope.si
Windows 10 Enterprise LTSC 2021 Upgrade
Windows 10 Enterprise LTSC 2021 Upgrade
slovenščina in
več kot 10 drugih jezikov
angleščina
nemščina
francoščina
italijanščina
portugalščina
španščina
ruščina
hrvaščina
madžarščina
romunščina
+ veliko ostalih jezikov
Slika je ilustrativna. Izdelek dostavljamo brez embalaže.
Vrsta programske opreme:
rabljena, trajna
s pravno dokumentacijo, pripravljeno za revizijo
Varianta:
elektronsko potrdilo
na zalogi
Elektronska dostava v 5-ih minutah
Trenutno ni na zalogi
Dostava po elektronski pošti
278,00 €
99,00 €
120,78 €
vklj. DDV (22 %)
Se glede svojega projekta želite posvetovati in dobiti individualno cenovno ponudbo? Kontaktirajte nas.
Individualna ponuda
Pravna dokumentacija, pripravljena za revizijo
Ker je ta izdelek rabljena programska oprema, zakon določa 4 pogoje, ki so potrebni za zakonit prenos lastništva programske opreme.
Zagotavljamo prvo izjavo lastnika, ki potrjuje, da so izpolnjeni vsi pravni pogoji:
Prva država uporabe je bila del EU/EGP ali Švica.
Izdelek je bil v celoti plačan lastniku avtorskih pravic.
Izdelek je trajen, brez časovne omejitve uporabe.
Prvi lastnik izdelka ne uporablja več.
Del pravne dokumentacije je tudi Forscope izjava o neuporabi.
Želite izvedeti več o predloženi dokumentaciji? Oglejte si naš članek.
Vzorec pravne dokumentacije
Prenosljiv (spletna aktivacija)
Za 1 napravo
Doživljenska uporaba
Namestiti in aktivirati kot polno različico sistema Windows 10
Vrsta izdelka:
celotna različica; obstaja možnost, da je nadgrajena preko vzdrževalnega sporazuma z imetnikom avtorskih pravic
Vrsta distribucije:
volume (OLP, EA ali podobno); elektronsko potrdilo
Rabljena programska oprema:
da; v skladu z zakonodajo EU dostavimo vse potrebne dokumente
Licenca je veljavna:
trajno
Prenosljivost:
prenosljiva
Način namestitve:
namestitev iz proizvajalčeve namestitvene datoteke (posredujemo povezavo za prenos datoteke)
Arhitektura:
32/64 bit
Jezik:
večjezična programska oprema
Združljiva številka dela
:
KW4-00244
12.01.2027
Potrdilo o programski opremi
Dokumentacija v skladu z zakonodajo EU
Potrditev nakupa (račun)
Namestitvena datoteka za prenos
Procesor:
1 GHz
Memorija:
1 GB RAM (32-bit); 2 GB RAM (64-bit)
Prostor na trdem disku:
16 GB (32-bit); 20 GB (64-bit)
Grafika:
grafična kartica DirectX 9 z gonilnikom WDDM 1.0
Priporočamo tudi
Office 2016 Standard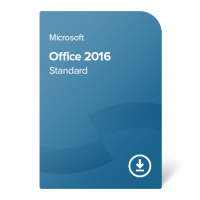 119,99 €
Office 2016 Professional Plus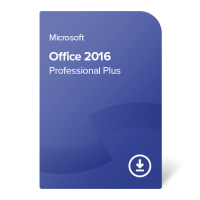 119,99 €
Windows 10 Enterprise LTSC 2021 Upgrade
Windows 10 Enterprise is the recommended solution for medium and large businesses – it contains all the features of Windows 10 Pro but also employs important security and management instruments that are essential for the smooth functioning of more complex company structures.
The main differences between Windows 10 Pro and Windows 10 Enterprise lie in security, as this is where larger companies are most sensitive. Enterprise brings Windows Defender Application Control, Guard functionality, and Advanced Threat Protection (ATP). Another very important advantage of Enterprise over Pro is the Device Health service in Windows Analytics which allows users to identify and remediate device-level issues, such as common crashes.
Other features that Windows 10 Enterprise introduces are:
Management and deployment – DirectAccess (allow remote users to access internal networks over a VPN-like system that establishes a bidirectional Internet connection); AppLocker (permit administrators to restrict app access on mobile devices); Managed User Experience, Microsoft Application Virtualization (App-V), Microsoft User Environment Virtualization (UE-V);
Security – Credential Guard, Device Guard;
Windows fundamentals – Windows to Go, BranchCache.

Windows 10 Enterprise LTSB and LTSC aim at providing system stability by reducing changes to Windows functionality, keeping only security updates and bug patches. As a result, it does not include a number of applications that require regular updates, such as:
- Microsoft Edge
- Microsoft Store
- Cortana
- OneDrive
- Windows Ink
- Microsoft Mail
- Calendar
- OneNote
- Weather
- News
- Sports
- Money
- Photos
- Camera
- Music
- Clock

Windows 10 Enterprise will help your company manage workloads better, reduce stress for system operators, provide advanced security features to your IT environment and bring great results in no time.